WEATHER RESISTANT STEELS
Steel with superior resistance to atmospheric corrosion, commercially known as Corten, is a type of steel to which small amounts of phosphorus, copper, chromium and nickel, among others, have been added to make it more resistant to atmospheric corrosion.
Atmospheric exposure tends to form an oxidation patina on the surface of metallic materials, but in this case, due to the presence of phosphorus, the protective layer of the material continuously regenerates, forming a barrier against moisture, oxygen, and pollution and giving it a unique and uniform appearance.
This product stands out for its versatility and multiplicity of applications, namely of an aesthetic nature, with emphasis on the restoration of old buildings and structural parts/construction.
Steel grades
S355J0WH, S355J2WH, S355k2WH, S420k2WH, S460k2WH, S500k2WH
SUPPLY CONDITIONS
PACKAGING
The material is available in geometric ties, strapped with steel bands, in hexagonal, square, and/or rectangular shapes. To facilitate handling (loading/unloading), all the ties are supplied with polyester straps suitable for the weight of the tie.
LABELING
Each tie is supplied with a label attached by a metal clip, ensuring the identification of the product and consequently its traceability.
SURFACE PROTECTION
During manufacture, all tubes are coated with a protective oil, which has a high hydrophobing power, to protect the surface against corrosion. Unless otherwise stated by the customer at the time of the order/inquiry.
CERTIFICATE
On shipment, all orders are accompanied by the respective inspection certificate according to EN 10204, in accordance with the product's applicable standard.
SUPPLY OPTIONS
DIP GALVANIZATION
Hot-dip galvanized tubes can be supplied, according to EN 10240 A.1/A.2 or ISO 1461, providing greater protection against corrosion.
SPECIAL TOLERANCES
Special tolerances must be requested when inquiring/ordering.
WELDING
Possibility of removing the internal welding bead. Possibility of defining the position of the weld bead, according to target value and/or face of the tube.
SUITABILITY FOR GALVANIZATION
Possibility of supplying tubes with chemical properties that guarantee their suitability for hot-dip galvanization.
CARBON EQUIVALENT VALUE (CEV)
Possibility to specify the CEV value at the time of inquiry/order.
CORNER WELDABILITY
It is possible to supply tubes that meet the requirements compatible with weldability at the corners according to EC3.
LENGTH
Capacity to supply tubes with specific lengths, requested at the time of inquiry/order.
SPECIFIC (OR SPECIAL) DEFORMATION OPERATIONS
Tubes can be supplied, according to the most demanding deformation capabilities.
PACKAGING
The ties can be configured, according to the client's indications, at the time of the inquiry/order. Possibility of using packaging with anticorrosion protection (VCI).
LABORATORY TESTS
Possibility of requesting specific laboratory tests, not foreseen in the applicable standard (anisotropy, salt fog, metallography, thickness elongation, among others)
Application
Energy
Engineering
Construction
Industry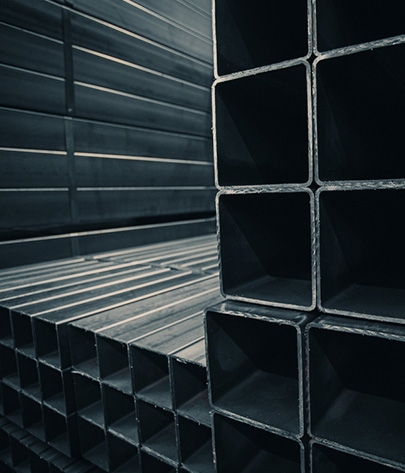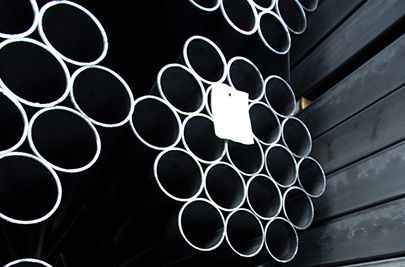 Looking for a different solution?
talk to us
If you need to know more or want a contact more suited to your needs, do not hesitate.