STRUCTURAL HOLLOW SECTIONS
EN 10219 - 1/2
ASTM A500M
Structural hollow sections are one of the most versatile and efficient solutions when it comes to metal and composite construction, or even mechanical applications. They are produced according to the EN 10219-1/2 standard, in numerous strength classes according to EC3.
With structural welded hollow sections, it becomes possible to obtain:
Resistant structures with excellent performance in compression and torsion;
Lightweight and dynamic structures;
Large spans;
Less exposure to corrosion and ease of maintenance;
High strength-to-weight ratio.
FERPINTA's range of structural hollow sections consists of round, square and rectangular products, longitudinally welded, cold-formed and without subsequent heat treatment.
The tube is supplied in black (rough rolled) and is available in several steel grades.
Steel grades
S235JRH, S275J0H, S275J2H, S355J0H, S355J2H, S355K2H, S420MH, S420MLH, S460MH, S460MLH, S460NH, S460NLH, S500MH, S600MH, S700MH
SUPPLY CONDITIONS
PACKAGING
The material is available in geometric ties, strapped with steel bands, in hexagonal, square, and/or rectangular shapes. To facilitate handling (loading/unloading), all the ties are supplied with polyester straps suitable for the weight of the tie.
LABELING
Each tie is supplied with a label attached by a metal clip, ensuring the identification of the product and consequently its traceability.
SURFACE PROTECTION
During manufacture, all tubes are coated with a protective oil, which has a high hydrophobing power, to protect the surface against corrosion. Unless otherwise stated by the customer at the time of the order/inquiry.
CERTIFICATE
On shipment, all orders are accompanied by the respective inspection certificate according to EN 10204, in accordance with the product's applicable standard.
SUPPLY OPTIONS
DIP GALVANIZATION
Hot-dip galvanized tubes can be supplied, according to EN 10240 A.1/A.2 or ISO 1461, providing greater protection against corrosion.
SPECIAL TOLERANCES
Special tolerances must be requested when inquiring/ordering.
WELDING
Possibility of removing the internal welding bead. Possibility of defining the position of the weld bead, according to target value and/or face of the tube.
SUITABILITY FOR GALVANIZATION
Possibility of supplying tubes with chemical properties that guarantee their suitability for hot-dip galvanization.
CARBON EQUIVALENT VALUE (CEV)
Possibility to specify the CEV value at the time of inquiry/order.
CORNER WELDABILITY
It is possible to supply tubes that meet the requirements compatible with weldability at the corners according to EC3.
LENGTH
Capacity to supply tubes with specific lengths, requested at the time of inquiry/order.
SPECIFIC (OR SPECIAL) DEFORMATION OPERATIONS
Tubes can be supplied, according to the most demanding deformation capabilities.
PACKAGING
The ties can be configured, according to the client's indications, at the time of the inquiry/order. Possibility of using packaging with anticorrosion protection (VCI).
LABORATORY TESTS
Possibility of requesting specific laboratory tests, not foreseen in the applicable standard (anisotropy, salt fog, metallography, thickness elongation, among others)
Application
Industry
Construction
Engineering
Energy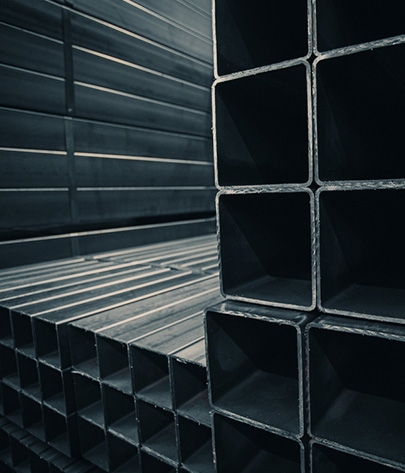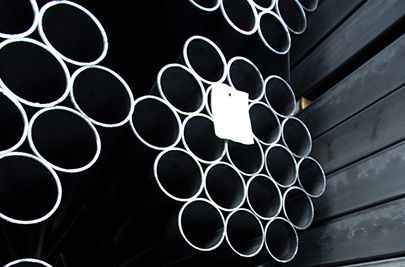 Looking for a different solution?
talk to us
If you need to know more or want a contact more suited to your needs, do not hesitate.