FERPINTA IS DISTINGUISHED AS THE BEST COMPANY IN THE SECTOR
20.12.2021
FERPINTA was distinguished with the prize of best company in the sector of metalworking and equipment, in the area of the 500 Biggest & Best Companies in Portugal, awarded by EXAME Magazine.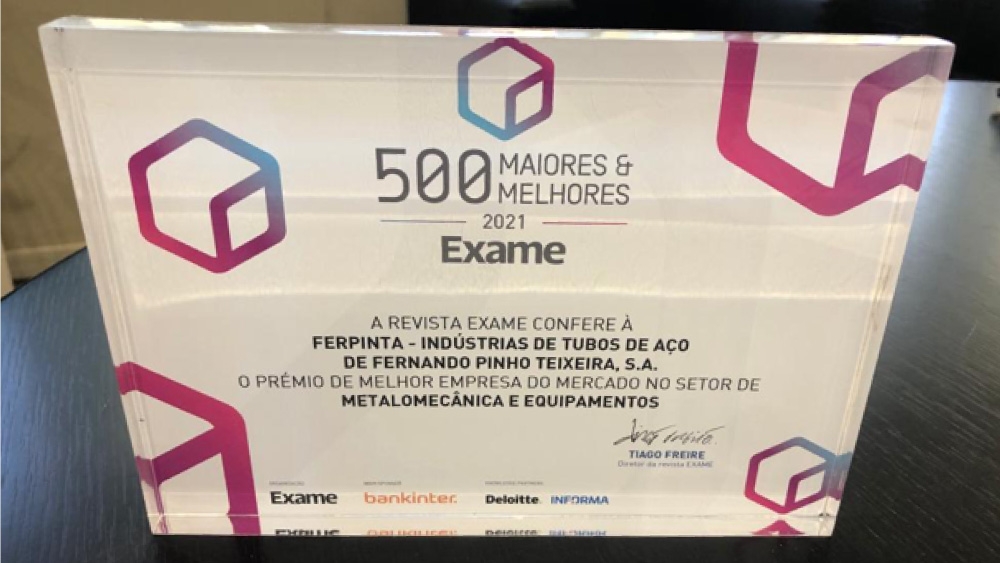 In a special edition of this publication, FERPINTA was also invited to reflect on its growth in the year 2021, despite the current conjuncture and the pandemic context in which we are living.
FERPINTA's opinion expressed in this edition of the magazine reflects FERPINTA's strategic vision and future, considering the recognition of all those who, on a daily basis, support this success as fundamental, based on the capacity of work, commitment and dedication.